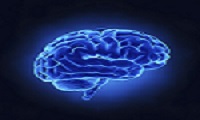 Brain is the most complex and sensitive organ in the body. Minute damages to the brain might cause devastating consequences leading to several brain disorders. It may occur in early childhood causing developmental disorders such as autism and dyslexia .Psychiatric diseases such as depression and schizophrenia are typically diagnosed in teens or early adulthood and as we age we become increasingly susceptible to Alzheimer's disease, Parkinson's disease, stroke, and other diseases. This session encourages a discussion on the structural and functional aspects of the brain and
There are 10 million individuals in the UK living with a neurological condition which significantly affects their lives. Basically, stroke, dementia, cerebral pain, Brain damage and epilepsy are the neurological conditions endured in the UK. It has been evaluated that the lifetime danger of developing Brain and other neural sensory system disease is 1 of every 133 for men and 1 of every 185 for ladies in the UK.
The objective of this session is to comprehend the the various dimensions of disease development. The reasons for Brain disorders: Brain Injury, Stroke, Viral diseases, Tumor, Brain's electrical pathway and Genesis of Brain.
Stroke & Other Vascular Diseases