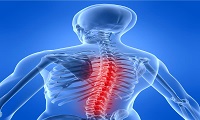 Brain disorders in the form of neurodegenerative diseases are prevalent in the geriatric population across the globe and have posed challenging problems both in the developed as well as developing countries in terms of the medical services offered. Alzheimer's disease and Parkinson's disease are the most common brain disorders affecting the geriatric population. In addition, these brain diseases are accompanied by a host of other disorders in the elderly. For instance, patients with Parkinson's disease are at a high risk of developing valvular heart disease.
Understanding the genetics behind brain disorders is vital to determining their pathophysiology and development; narrowing down to the most efficient treatment options and building personalised treatment alternatives based on the genetic makeup of the patient. Identification of causative genes for brain disorders such as Parkinson's and Alzheimer's has exponentially expanded the possibilities of therapy by targeting the causative genes and either inhibiting or overexpressing them depending on the disease manifestation.
The session on neurodegenerative diseases and neurogenetics is especially essential to be included in the conference due to the rising problems of lack of proper disease management in the ever-increasing geriatric population globally and to discuss the significance of genetics in brain research as well it provides a platform to congregate diverse research attempts in the field of neurogenetics.
Alzheimer Disease and Dementia
Parkinson's Disease and Movement Disorders
Huntington Disease and Amyotrophic Lateral Sclerosis (ALS)
Genetics of neurodegenerative diseases