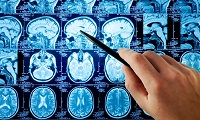 Early diagnosis of brain disorders is crucial to determining the prognosis and treatment for the patient. Over the decades, there has been immense advancements in the diagnostic tools and strategies for various brain disorders.

Symptomatic tests and strategies are imperative apparatuses that assist doctors to affirm or preclude the development of a neurological diseases or other medicinal condition. Tests and methods, for example, Chorionic villus inspecting, Pre-symptomatic testing, Biomarkers, Molecular diagnostics, Neuroimaging and Human Neuroimaging are regularly used to analysis.
This session brings together researchers from around the world and provides a platform for the discussion of newer strategies of early diagnosis of various brain disorders to ensure better survival rates of individuals.